Some Gateway Foundation alumni who may not be eligible for parole for 10 years plus, or ever, are earning their credentials as Certified Peer Counselors through a Wyoming Gateway Corrections pilot program launched in August, 2021. With ongoing support from Gateway Corrections Wyoming Director Frank Craig, one of our Peer Recovery Specialists has successfully stewarded several cohorts of men and women serving long or life sentences through certification training in three of the "Equality State's" five prisons over the past year.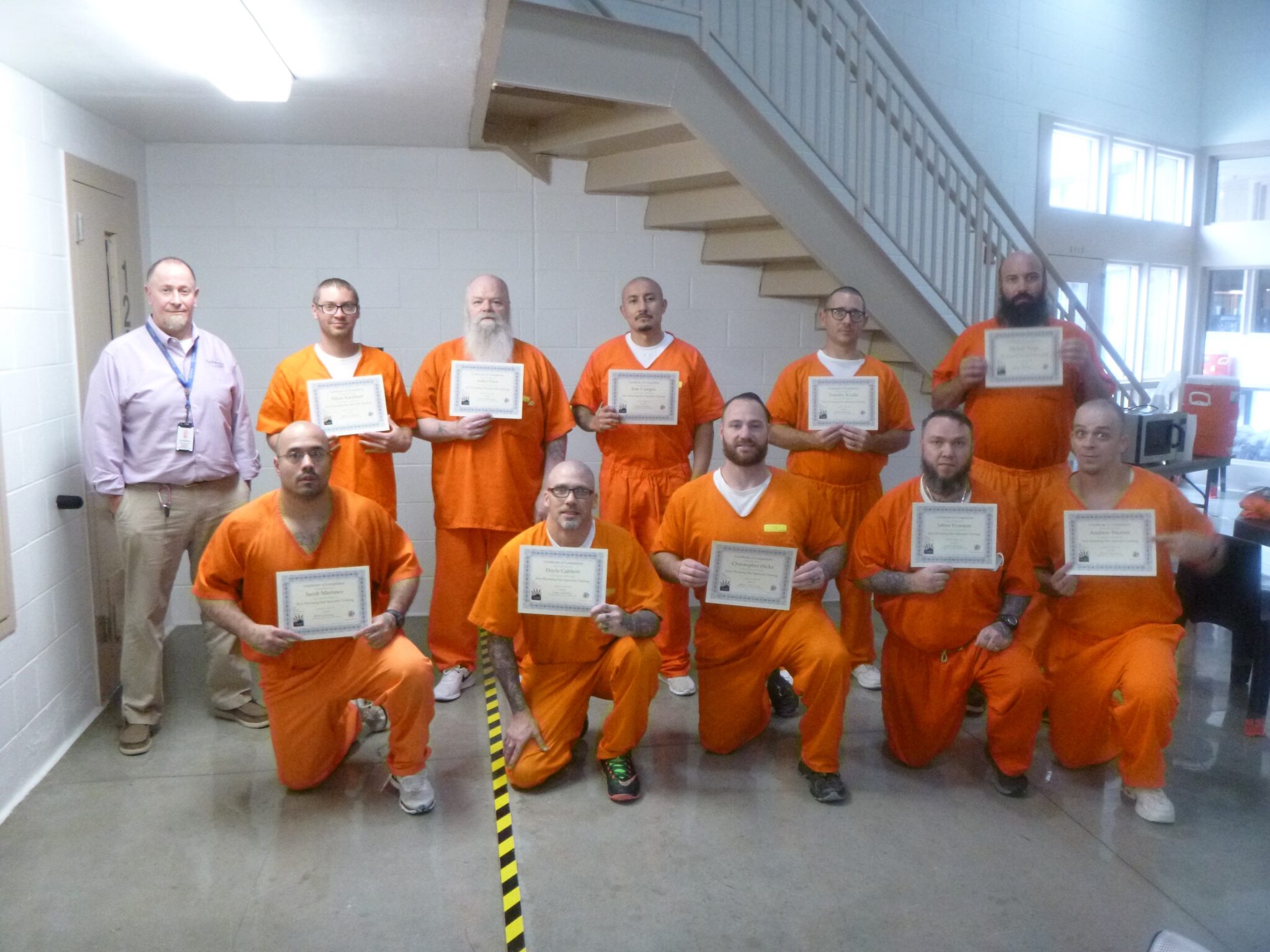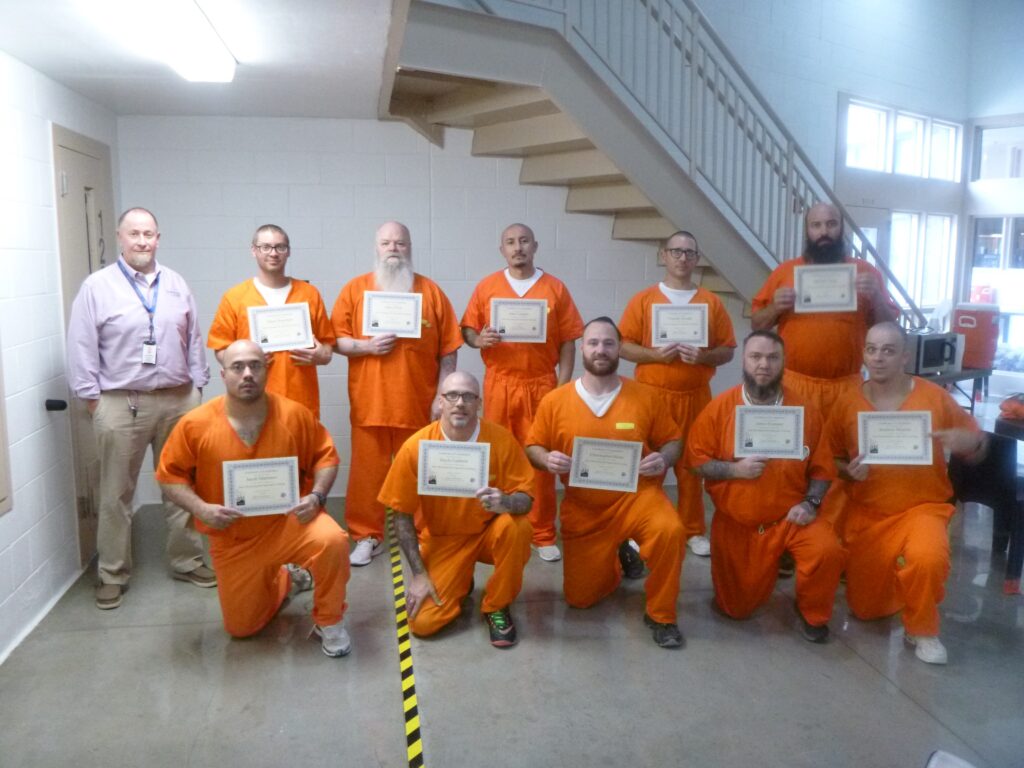 The driving force behind this project is Wyoming-born Joseph "Joe" Coykendall, who calls himself a "40-year research project". He also calls himself a miracle. He grew up in a family with generational addiction, domestic chaos, and multiple geographical moves. He was arrested 25 times and ultimately served time in a California prison.
"A California corrections Intensive Treatment Unit is not an easy place to be, but I was grateful. I was suicidal. I finally started to learn about loss and grief. My spiritual life began again 16 years ago and my higher power, which is my spiritual belief, is my foundation. [This higher power helps] us choose our own path. I do it one day – or heartbeat – at a time when I am overwhelmed with negativity. I play the tape forward. And I honor my commitment to AA and that community through service work. These are core pieces of my recovery."
Coykendall began his professional life following a major paradigm shift, as he made the choice to enter a 2 ½ year full spectrum treatment at the Phoenix House of Orange County, California, progressing through multiple levels of care. He is still active with Phoenix House Alumni today. While continuing on an educational path to additional credentials, he acquired skills and experience in the community corrections and probation arenas, eventually joining Gateway Corrections Wyoming in 2016.
He holds a Master and Forensic Endorsements as a Certified Peer Counselor Specialist. Modeling through his lived experience, including persisting with his recovery journey after a traumatic event triggered a 6 month relapse some years ago, is a strategy he hopes to instill in his students.
"I see the sense of self-worth of these incarcerated men and women develop, and the environment at the penitentiary shifts for them. Some of these people will never live in a public community again, so serving as peer counselors is one way for them to use their life experience to give back to others who will re-enter and will have an opportunity live in a new way."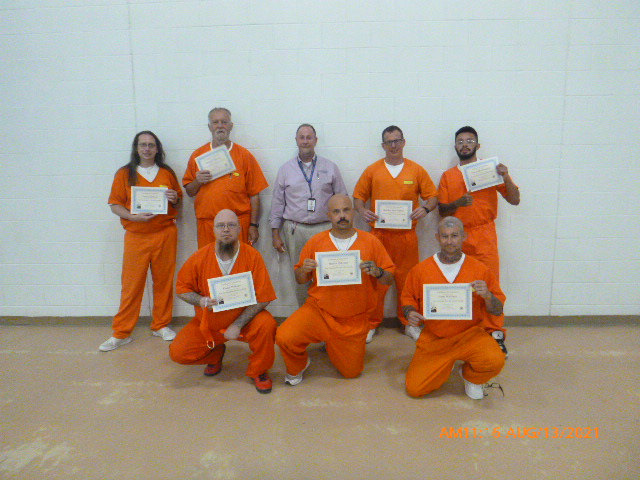 Currently, the new program training occurs 7- 8 hours a day, over a 40-hour week, and is designed to accommodate other obligations participants have to the Department of Corrections. Coykendall worked with Recover Wyoming to revise its manual that is used as the backbone of the course to better suit the corrections setting. Training also includes basic education about recovery, role plays, open ended question and answer sessions, and other participatory activities.
Eligible candidates for the program must complete an application, an interview and maintain good standing with the DOC, as well as have lived recovery experience. Initial certification fees are currently covered by Recover Wyoming, but Gateway aims to secure funding to ensure our pioneer Corrections Peer Counselors can obtain annual recertification and potentially work towards additional credentials. Their ongoing participation in Gateway's corrections programs, including the Young Offenders Program for men 18-26, will reinforce the experience for those starting their recovery journey within therapeutic communities in our corrections programs.
Frank Craig and Joe Coykendall will present their early findings about the program's first year to their peers at the upcoming The 2022 National Association of Peer Supporters Conference theme is "The Value and Values of Peer Support", in Dallas, Texas, October 19 – 21, 2022. Gateway Foundation is proud to support the innovative and aspirational thought leadership they bring to the future of our programs.
To support professional development for staff and peer counselor initiatives in the Corrections Division at Gateway, donate here and include your intention when prompted.