St. Louis Community Corrections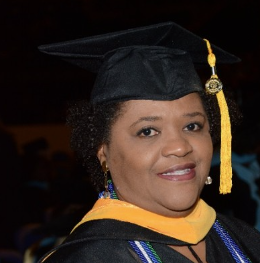 Bridget Cook, MA, LPC, shifted her career from education to the substance use and mental health sector before coming to Gateway in 2018. Her own family had been impacted by substance use disorders, and she was deeply motivated to expand her role serving those in the community who most need help accessing treatment. Cook has been mentored by veteran supervisors at Gateway's Community Corrections site in downtown St. Louis, now led by Mary Beth Neufeld-Wall, Director of Gateway Community Corrections for Missouri. Since 2020, Cook has served as the State Opioid Response "SOR" Counselor Supervisor for Gateway's expanded participation in the I statewide initiative led by the State of Missouri Department of Mental Health. She manages a team of four recovery coaches with lived experience of substance use disorders and recovery as well as a clinical engagement specialist.
These SOR Recovery Coaches and the engagement specialist proactively reach out to targeted populations in the St. Louis community, including those experiencing homelessness, unemployment and involvement with the justice system. Outreach and education are conducted, questions are answered, and referrals and connections to treatment resources are established. Participants volunteer to receive substance use treatment services with Gateway or another agency. Immediate services include Medication Assisted Treatment (MAT) intake, diagnosis, and wrap-around services, as well as access to outpatient treatment. Gateway's Missouri-based expert staff is well equipped to provide comprehensive case management to participants to be able to access what they need with minimal barriers.
A second component of Gateway's Missouri SOR services is similar to our Warm Hand Off program which places recovery coaches inside hospital Emergency Rooms across Illinois. In Missouri, recovery coaches are instead deployed as needed around the state's five Emergency Medical Service districts and work diligently to ensure individuals do not fall between the cracks when being transferred between programs or locations as their recovery journey unfolds.
Cook noted, "Every person's recovery looks different. We work to help these individuals get off the streets, get well and get back on track. Each client is assigned a Recovery Coach, who will continue to maintain contact and provide support for up to six months to monitor their treatment process and progress as well as assist with any additional service referrals. Participants may also attend group meetings at Gateway. Data is tracked by the University of Missouri-St. Louis. The impact of the expanding SOR grant-funded services has led to renewed phase 3.0 funding, which Gateway was recently awarded."
Reflecting on the particular strengths of Gateway's SOR Recovery Coaches she continued, "Coaches with lived experience have added passion and a willingness to share their own processes of overcoming tremendous obstacles in the process of developing relationships and fostering hope in our clients. They represent the possibility of living a different life. We had a coach who had begun her recovery while pregnant and is now healthy and raising her child. She was so effective with young women experiencing similar circumstances. Gateway invests in this team if Recovery Coaches wish to acquire additional credentials covered by the grant."
Gateway Foundation is proud of Bridget's leadership and of her team's work addressing the opioid epidemic on the front line in St. Louis and across Missouri. We look forward to seeing how their work continues to develop as Missouri's State Opioid Response 3.0 builds on the work of these first years.