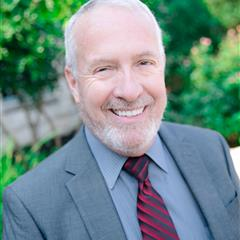 I am excited to announce the promotion of Frank Davis to Regional Director of Corrections Division Operations. 
Frank Davis began his Gateway career in 2005, when he was hired as the Program Director of the Jester I Special Needs SAFPF in Richmond, Texas; a position he held for over 10 years.  In 2016, Frank was promoted to Administrative Director over our Harris County Community Corrections contract, and after supporting the development and startup of that program, his role was later expanded to oversight of all Community Corrections programming in Texas.  Most recently, Frank assisted with Corrections Division operations when he served as the Interim Senior Director of Community Corrections programs in both Texas and Delaware.   
Frank has consistently demonstrated a commitment to excellence in all endeavors.  He is a strong advocate for both Gateway and the entire field of substance use disorder treatment services and professionals dedicated to this service.  He has held leadership roles on multiple Certification bodies, including the Texas Certification Board and currently serves on the board of the International Certification & Reciprocity Consortium (IC&RC).  He provides extensive training and support to Corrections Division programs across the country, and is a primary management team leader who assists with new market expansion efforts.  I look forward to working with Frank in this new position of leadership with Gateway.
Please join me in congratulating Frank on this well-deserved promotion!
Gregg Dockins
President, Corrections Services Division