International Overdose Awareness Day
To our Alumni,
We hope this newsletter finds you well and thriving in your recovery journey. As August comes to a close, we want to take a moment to highlight the upcoming International Overdose Awareness Day on August 31st. This significant day serves as a reminder of the lives lost to drug overdose and the importance of spreading awareness and prevention.
International Overdose Awareness Day is a global event that aims to raise awareness of overdose, reduce the stigma associated with drug-related deaths, and advocate for evidence-based overdose prevention strategies. It is a day for remembrance and action, where we come together to honor those we have lost to substance use disorders and support those in our community who are still struggling.
At Gateway Foundation, we recognize the impact of overdose and the urgency to address it. Our collaborative efforts with medical professionals, recovery advocates, and our alumni have allowed us to make a difference in the lives of those affected by addiction. We stand united with individuals and organizations worldwide to drive change and promote a world where everyone has access to effective overdose prevention and treatment.
We want to express our gratitude to our alumni who have embarked on the journey of recovery and become advocates for change. Your stories and resilience inspire us every day. Together, we can make a difference and work towards a world free from the devastating impact of overdose.
Wishing you strength, hope, and ongoing success in your recovery journey.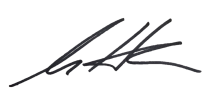 Shane Hassler
Program Director, Digital Services