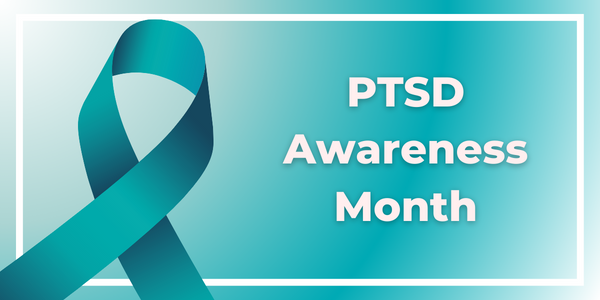 PTSD Awareness Month
Hello Gateway Foundation Partner!
June is Post Traumatic Stress Disorder (PTSD) Awareness Month, and it's essential to recognize the connection between PTSD and substance use disorders. Although PTSD is commonly associated with war, people of all ages can experience it due to various traumatic events. Even after the traumatic event has ended, individuals with PTSD may experience extreme distress or fear.
Experiencing trauma can cause people to turn to drugs or alcohol, but this ultimately makes things worse in the long run. In order to successfully overcome both substance use disorder and trauma, it is important to practice mindfulness and seek professional help. A dual diagnosis is essential for long-term recovery. Please continue reading to learn more about co-occurring PTSD and substance use disorders, which will be covered in detail in our upcoming webinar and articles the below.
Gateway Foundation provides personalized and trauma-informed addiction therapies for co-occurring trauma and substance use disorders. With over 50 years of experience, we create evidence-based treatment plans tailored to your unique needs. Please feel free to reach out to your Gateway Foundation contact person with any needs. If you are unsure of who your Gateway Foundation contact person is, please don't hesitate to email me directly, and we will promptly connect you with the appropriate individual.
Kind regards,
Frank Markett
Director of Sales