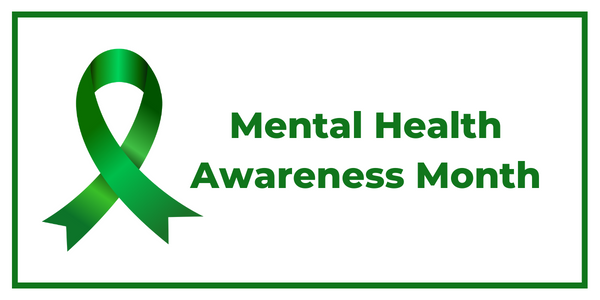 Mental Health Awareness Month
Hello Gateway Foundation Partner!
Since May is Mental Health Awareness Month, it is important to discuss the relationship between mental health and substance misuse which may develop as a co-occurring disorder. Individuals who have a mental health condition are more likely to develop a substance use disorder than those without a diagnosis. Below you will find a few articles from our website outlining co-occurring disorders, the exacerbation of either condition due to substance misuse, and the effectiveness of dual diagnosis treatment.
Nearly half the people who have a severe mental health condition also experience a substance use disorder. Because mental health disorders and substance use are often co-occurring, different signs identify the overlap between the two disorders. Our professional staff is equipped with the knowledge to identify both disorders in the form of an accurate dual diagnosis and treat both the mental illness and substance use disorder.
At Gateway Foundation, we are your partner in substance use disorder treatment with over 50 years of experience treating co-occurring mental illnesses and substance use disorders. Our compassionate staff has a strong background in providing evidence-based treatment plans tailored to the needs of each client. Please feel free to reach out to your Gateway Foundation contact person with any needs. If you don't know who your contact is, email me directly and we'll put you in touch.
Kind regards,
Frank Markett
Director of Sales