In March 2023, Gateway Foundation – Corrections was thrilled to officially welcome Georgia Department of Corrections Residential Substance Abuse Treatment (RSAT) Program members to the Gateway Foundation team! Following a lengthy RFP solicitation and award process, Gateway Foundation was officially named GDC's RSAT vendor in November 2022, paving the way to welcome over 100 staff in 11 programs state-wide, serving over 2,000 new clients!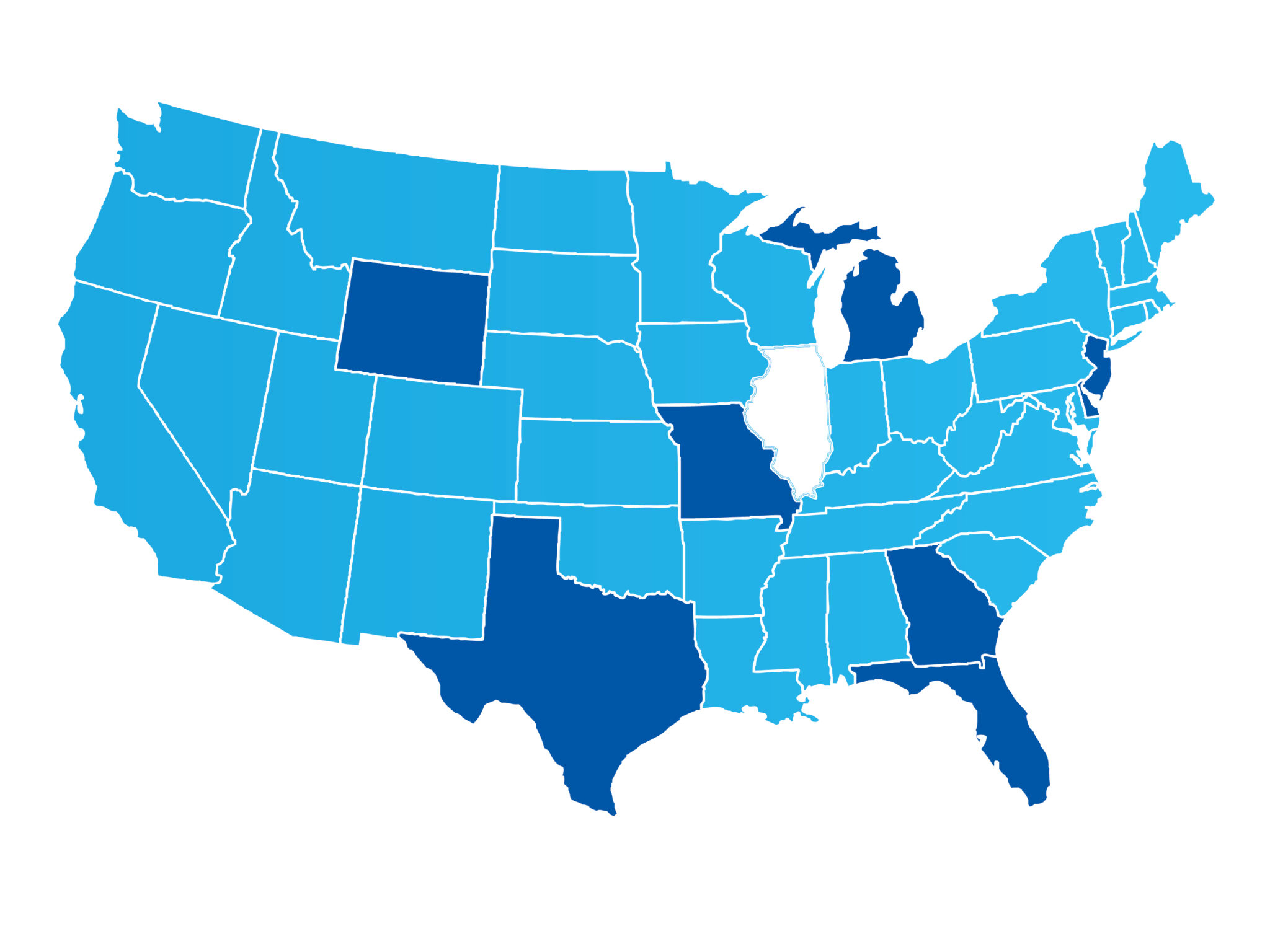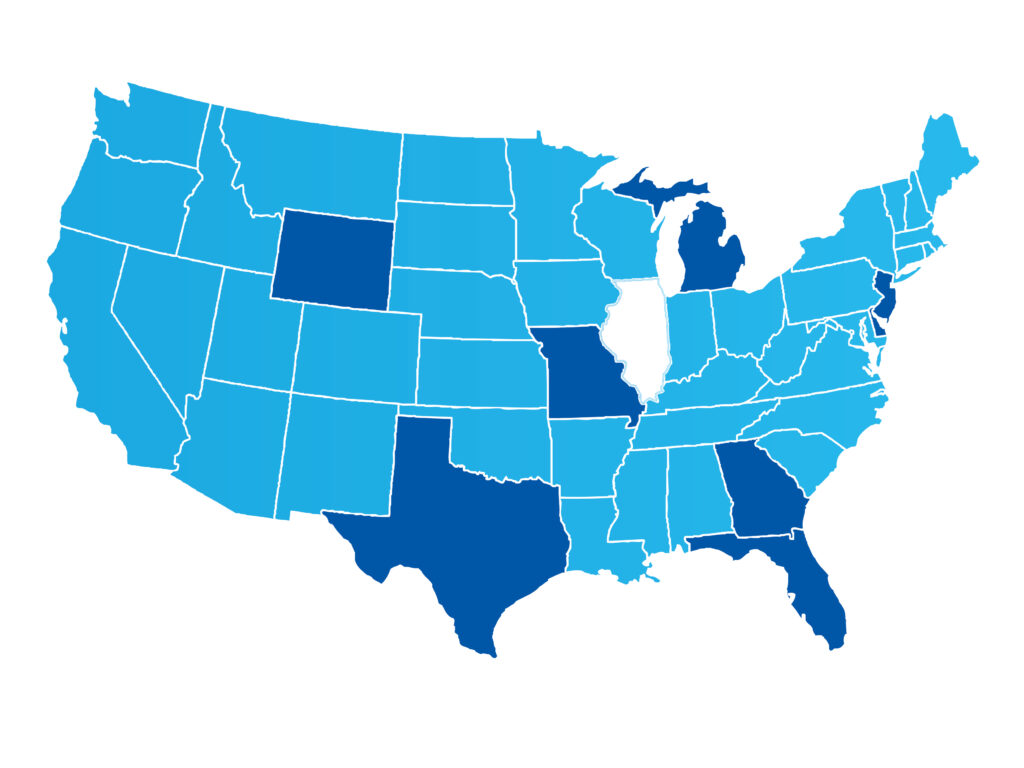 GDC's RSAT Program
The GDC RSAT is a nine-month, highly structured program that targets high-risk, high-needs clients nearing release, probationers sentenced by the courts, revocators, under court sanctions, or GDC-referred clients who have a need for intensive substance use programming. Clients within the program have a history of substance use disorder, which was the causative factor in their correctional supervision. RSAT Program clients are involved in an intensive, highly structured residential modified therapeutic treatment community which is comprised of peer groups, counseling, individual therapy, and group therapy.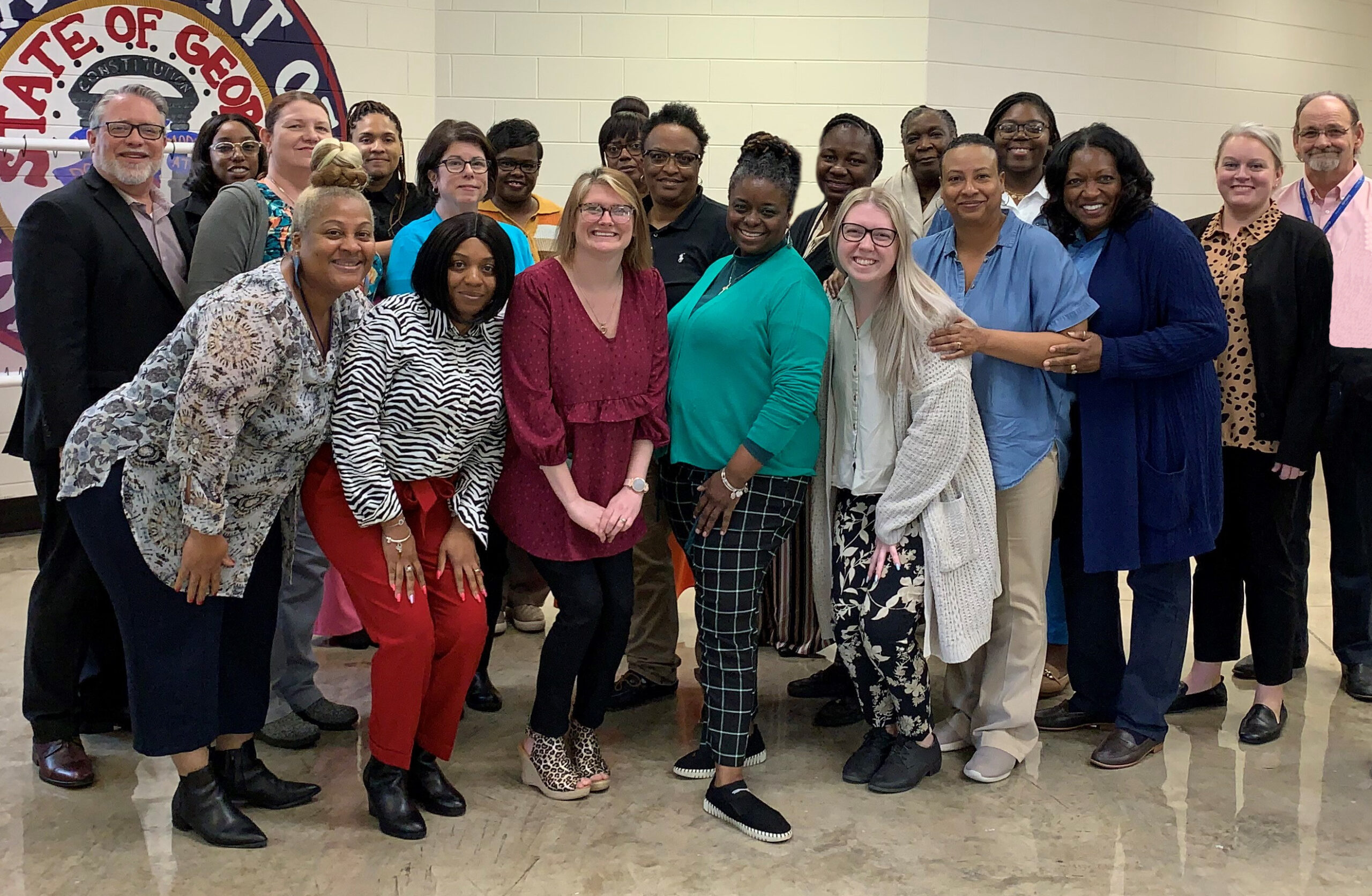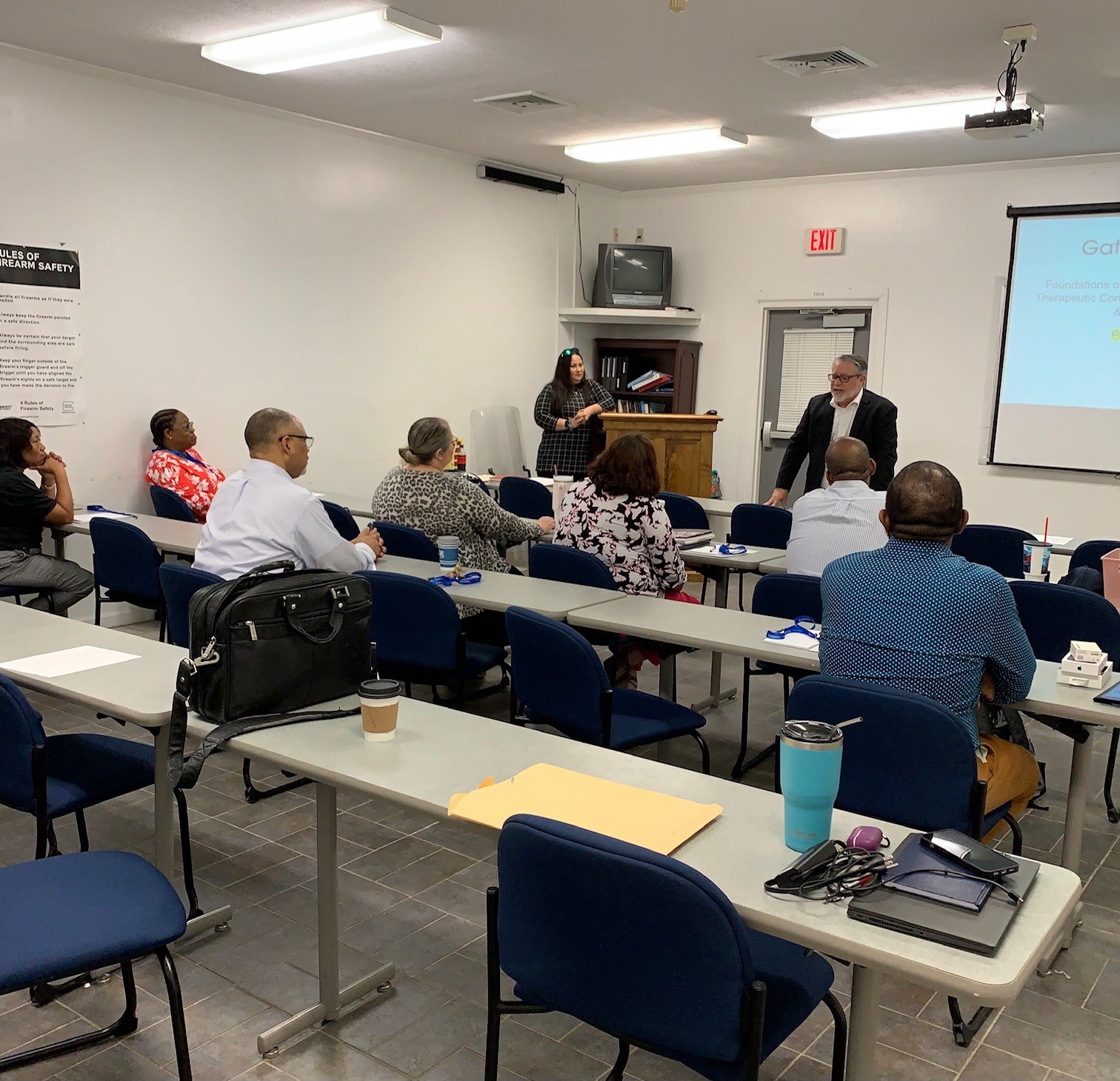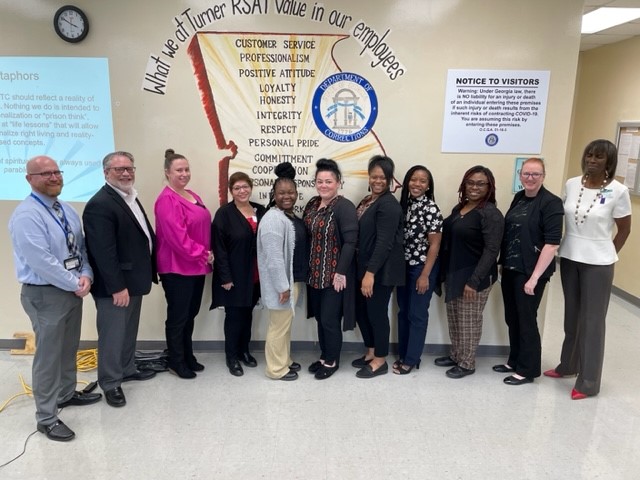 Welcoming New Staff & Clients
Gateway and the Georgia Department of Corrections elected to utilize a rolling start model for start-up and implementation, bringing the 11 new programs online in phases throughout March, April, and May! We wouldn't have been able to accomplish this without the assistance of our subject matter expert trainers borrowed from Gateway Corrections – Central Office, Florida, Missouri, New Jersey, Texas – Harris County, Texas – Dallas County, and Wyoming!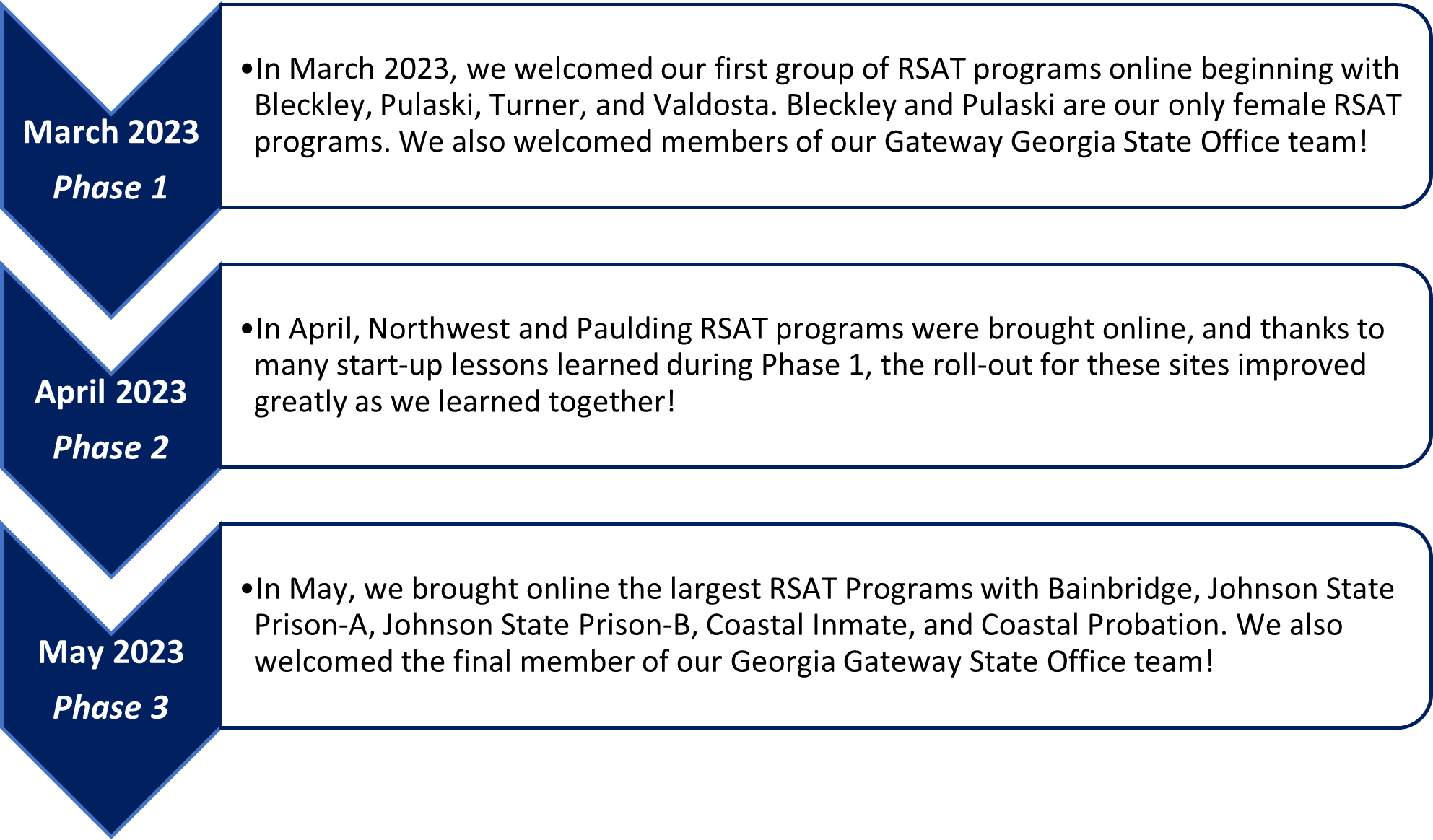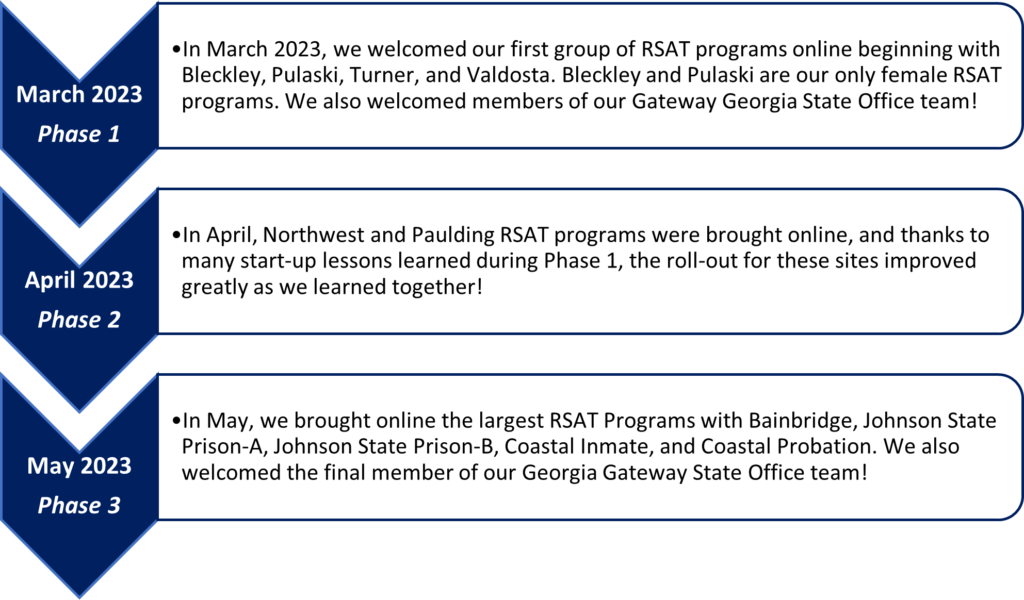 Gateway is thrilled to be able to welcome all of our new team members and provide life-saving treatment to the over 2,000 clients served within the Gateway GA RSAT Programs. We look forward to continuing to welcome new team members onboard in Georgia and to strengthen our new partnership with the Georgia Department of Corrections!