For many people, leaving treatment presents a whole new set of obstacles to overcome. One way to face these obstacles is to get involved with a recovery community. A recovery community gives people the opportunity to connect with others who have shared experiences and helps them build connections with one another.
Importance of a Recovery Community
Marty Cook, director of alumni events for Gateway, started a recovery community in the northern suburbs and continues growing that community in his role at Gateway.
"I've had the great fortune of seeing people who didn't know each other come to events, get to know each other, and they're best friends," Cook says. "They go to 12 Step meetings together, they work out, they study together, and they support each other. But that's not possible if there's not a concerted effort by recovery groups or hospitals to add that extra layer of support for them."addi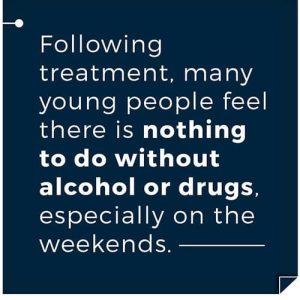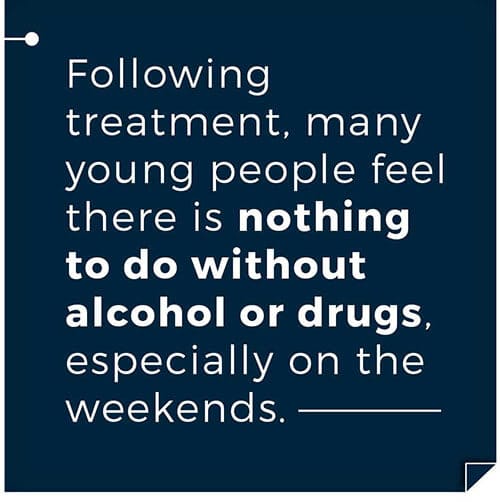 One of the most significant health problems facing younger generations is excessive drinking. In many social settings, alcohol is present and as a result, finding a support system may be even more challenging for younger generations. Cook offers some insight into why a recovery community is critical for this age group.
"People get sicker sooner now," Cook says. "Even 10, 20 years ago, people would maybe get into treatment in their 30s, 40s, or 50s, but they're coming in in their 20s now and when you're in your 20s, most of your friends are out on weekends, there's not a spouse, kids, so what do you got? The social network you used to have is kind of cut off because it's built around parties and bars and alcohol and drugs, etc."
Fighting Isolation
Following treatment, many young people feel there is nothing to do without alcohol or drugs, especially on the weekends. This can cause some people to isolate themselves and lose human connections and interactions, which can be detrimental to mental health; others may fall back into the same crowd of friends as before and start drinking or using drugs once again.
Although Gateway's recovery events are usually open to all ages, the focus on young adults for some of these events  aim to connect young adults beyond specific treatment sites and beyond Gateway. Gateway's recovery community has a monthly social in addition to a variety of other events that occur throughout the week as well as on weekends. The Chicago social takes place on the first Saturday of the month. To keep up with all recovery events, like us on Facebook and check out our event calendar.
Gateway's recovery community is open to anyone in recovery.
"We're not just saying 'alumni,' we're saying if anybody is in recovery, come to our events. Because their experience could help us, just as our alumni can benefit from them," Cook says. "Everybody wins."
If you or someone you know would like to get involved with Gateway's recovery community, please email Marty Cook at MrCook@GatewayFoundation.org or give Gateway a call at 877.505.4673.