Oct 8

Drug Addiction Treatment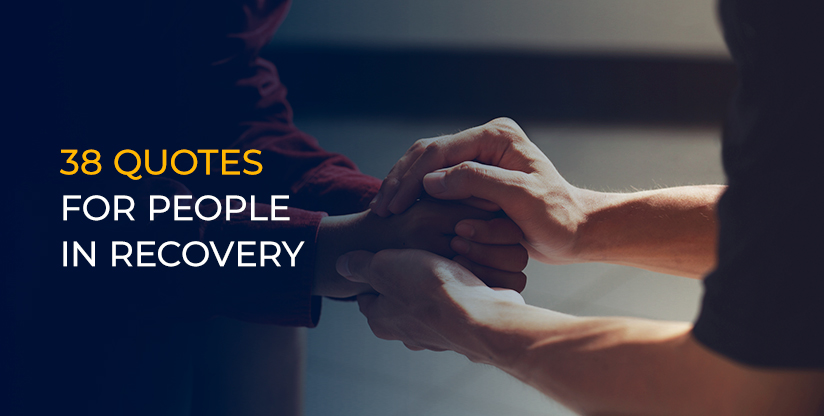 When you've decided to seek addiction treatment, it can be hard to know where to start. Many people turn to the written word in times of distress. Spiritual books, lists, and inspirational quotes are all forms of reading material that can help motivate you to overcome an addiction. Quotes about rehabilitation can especially be a powerful motivator to help you through tough times and inspire you to continue your recovery journey.
Because substances can alter our mental states, they're often used in an attempt to shut out emotional distress, isolation, or other unpleasant memories and feelings from the past. Fortunately, there are ways to combat addiction, with optimism being a way to escape the cycle.
Moreover, repeating or memorizing inspirational quotes is one of the best ways to develop and maintain a positive attitude. You'll find various words of wisdom from celebrities, authors, and motivational speakers, whether it's substances like cocaine addiction quotes, meth recovery quotes, or other words to help you combat the unhealthy cycle.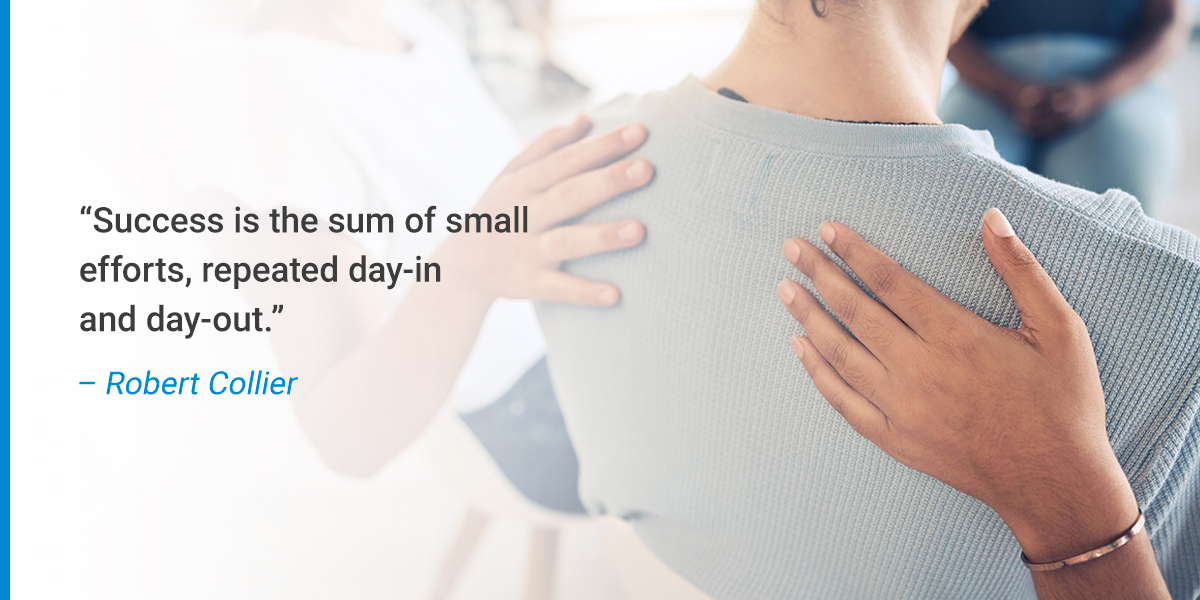 Here are 38 quotes about rehabilitation to inspire you and remember on difficult days:
"Believe you can, and you're halfway there." – Theodore Roosevelt

"Success is the sum of small efforts, repeated day-in and day-out." – Robert Collier

"Our greatest glory is not in never falling, but in rising up every time we fail." – Ralph Waldo Emerson

"Every worthy act is difficult. Ascent is always difficult. Descent is easy and often slippery." – Mahatma Gandhi

"Don't judge each day by the harvest you reap but by the seeds that you plant." – Robert Louis Stevenson

"Amazing how we can light tomorrow with today." – Elizabeth Barrett Browning

"Strength does not come from physical capacity. It comes from an indomitable will." – Mahatma Gandhi

"Life doesn't get easier or more forgiving. We get stronger and more resilient." – Steve Maraboli

"Addiction is just a way of trying to get at something else. Something bigger. Call it transcendence if you want, but it's like a rat in a maze. We all want the same thing. We all have this hole. The thing you want offers relief, but it's a trap." – Tess Callahan

"Addiction: the disease that makes you too selfish to see the havoc that you created or care about the people whose lives you shattered." – Unknown

"Sometimes you've just got to give yourself what you wish someone else would give you." – Dr. Phil

"Hardships often prepare ordinary people for an extraordinary destiny." – C.S. Lewis

"If you can quit for a day, you can quit for a lifetime." – Benjamin Alire Sáenz

"The only person you are destined to become is the person you decide to be." – Ralph Waldo Emerson

"Happiness is where we find it, but rarely where we seek it." – J. Petit Senn

"The only journey is the one within." – Rainer Maria Rilke

"Addictions … started out like magical pets, pocket monsters. They did extraordinary tricks, show you things you hadn't seen, and were fun. But came, through some gradual dire alchemy, to make decisions for you. Eventually, they were making your most crucial life decisions. And they were … less intelligent than goldfish." – William Gibson

"Addiction is the only prison where the locks are on the inside." – Unknown

"She goes from one addiction to another. All are ways for her to not feel her feelings." – Ellen Burstyn

"I have come to believe that caring for myself is not self-indulgent. Caring for myself is an act of survival." – Audre Lorde

"Sometimes the smallest step in the right direction ends of being the biggest step of your life. Tiptoe if you must, but take the step." – Naeem Callaway

"It always seems impossible until it's done." – Nelson Mandela

"In the midst of winter, I found there was, within me, an invincible summer. And that makes me happy. For it says that no matter how hard the world pushes against me, within me, there's something stronger — something better, pushing right back." – Albert Camus

"Understanding the difference between healthy striving and perfectionism is critical to laying down the shield and picking up your life." – Brené Brown

"If we are facing in the right direction, all we have to do is keep walking." – Buddhist Proverb

"If things go wrong, don't go with them." – Roger Babson

"No matter how dark the night may get, your light will never burn out." – Jeanette LeBlanc

"I got sober. I stopped killing myself with alcohol. I began to think: 'Wait a minute. If I can stop doing this, what are the possibilities?' And slowly it dawned on me that it was maybe worth the risk." – Craig Ferguson

"It does not matter how slowly you go as long as you do not stop." – Confucius

"My recovery must come first so that everything I love in life doesn't have to come last." – Unknown

"Don't let the past steal your present." – Cherríe Moraga

"Recovery is an acceptance that your life is in shambles, and you have to change it." – Jamie Lee Curtis

"One of the hardest things was learning that I was worth recovery." – Demi Lovato

"Recovery is about progression, not perfection." – Unknown

"Sometimes, we motivate ourselves by thinking of what we want to become. Sometimes we motivate ourselves by thinking about who we don't ever want to be again." – Shane Niemeyer

"I think that the power is in the principle. The principle of moving forward, as though you have the confidence to move forward, eventually gives you confidence when you look back and see what you've done." – Robert Downey Jr.

"I am not defined by my relapses but by my decision to remain in recovery despite them." – Unknown

"Though no one can go back and make a brand-new start, anyone can start from now and make a brand-new ending." – Carl Bard
Other Addiction Recovery Treatment Options
If you or a loved one is struggling with addiction, we're here to help. Gateway offers many services including mindfulness-based sobriety, trauma therapy, acceptance and commitment therapy, 12-step addiction treatment, cognitive behavioral therapy and more. Our trained professionals are ready to help you or a loved one recover from drug or alcohol addiction. Contact us today to learn more.