May 20

Professional Events

Announcing our Virtual Inspiration Series 2.0
Due to positive feedback from attendees on our first Virtual Inspiration Series, we are launching our second series. Gateway Foundation, Beacon House and Higher Thought Institute have created a second round with four more amazing webinars!
If you missed our first series, you can view all four webinars here!
Please Join Us For Our Second Four-Part Series with Dr. Mark Pirtle, Dr. Colin Ross, Dr. Sonnee Weedn, and Dr. Allen Berger.
~
Earn 1.5 CE's from the comfort of your own home or office. Listen to and watch these four highly acclaimed authors and clinicians present on topics of Addiction and Chronic Stress, Trauma and Attachment, Wellbeing, and Creativity in Counseling.
Each 90 minute webinar is only $10.00 and will go to help offset the cost of treating patients utilizing our virtual outpatient programs. If you are experiencing a financial hardship during this time and would like to attend, but can not make a donation, please email us at marketing@gatewayfoundation.org.
*Secure your spot today, as space is limited.
Inspiration Series 2.0 Schedule
Join for all four by selecting the Inspiration Series Package for a great
deal or pick and choose.
Addiction as a Chronic Stress Illness
Dr. Mark Pirtle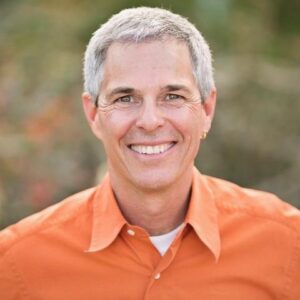 Learn More About The Presenter Here
Date: 5/29/2020
Time: 2:00 pm – 3:30 pm CST
CEU: 1.5 credits
Dr. Mark Pirtle presents on the concept that the scope of stress-related conditions clients suffer from is broad—addictions, depression, anxiety, PTSD, chronic pain, autoimmune, and eating disorders, and more. The complexity of the feedback loops that keep them in place is profound. Nevertheless, there is just one mental state from which these all originate—ameliorating it is skillful therapy. This illuminating talk will reveal the "Mother of the Beast" of all stress-related conditions, and more importantly, demonstrate how to tame it.
Trauma, Attachment, Dissociation & EMDR
Dr. Colin A. Ross, M.D.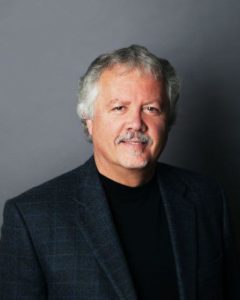 Learn More About The Presenter Here
Date: 6/5/2020
Time: 2:00 pm – 3:30 pm CST
CEU: 1.5 credits
In this webinar, Dr. Ross will discuss the relationships between attachment conflicts, dissociation and EMDR Therapy. A core principle from his Trauma Model Therapy (TMT) is the problem of attachment to the perpetrator – this will be explained and then linked to dissociation and EMDR Therapy. Four meanings of the word 'dissociation' will be reviewed to clarify the discussion. Within TMT a basic function of dissociation is to protect a child's attachment systems and solve the problem of attachment to the perpetrator. The child also develops a conflicted, ambivalent and dissociated relationship with him or herself. These dissociated elements of self can be targets within EMDR Therapy, which is fundamentally based on a trauma-dissociation model, as Dr. Ross will propose. The goal of EMDR Therapy is to integrate these dissociated elements with the Adaptive Information Processing Model.
8 Ways to Wellbeing
Dr. Sonnee Weedn, Ph.D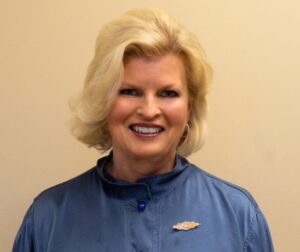 Learn More About The Presenter Here
Date: 6/08/2020
Time: 2:00 pm – 3:30 pm CST
CEU: 1.5 credits
Please join us as Dr. Sonnee Weedn discusses how Therapeutic Lifestyle Changes (TLCs) identified in 8 Ways to Wellbeing for Recovering People are underutilized. However, they are profoundly effective treatment for optimizing mental health and supporting recovery, from most psychiatric issues, such as addiction, anxiety, depression, eating disorders and trauma.
Based on the exhaustive research of Roger Walsh, MD, Ph.D., at UC Irvine, these TLCs will be identified and amplified in this presentation. Of course, TLCs are not the whole answer; no one thing is. However, they are a very valuable and proven modality in recovery treatment.
Integrating Creativity in the Therapeutic Process
Dr. Allen Berger, Ph.D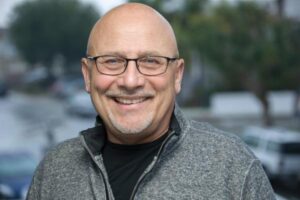 Learn More About The Presenter Here
Date: 5/15/2020
Time: 2:00 pm – 3:30 pm CST
CEU: 1.5 credits
Integrating creativity into psychotherapy brings an exciting and powerful dimension to the therapeutic relationship. It models the use of creativity in responding and coping with baffling and perplexing problems.
Dr. Berger will discuss right brain and left brain consciousness of the clinician during therapy. He will introduce a way of integrating clinical creativity into a session and demonstrate how it can positively influence the directionality and design of clinical interventions.
Dr. Berger will use a clinical vignette that demonstrates the introduction of a creative intervention into a session and its impact on the direction the session took with a woman who was verbally and physically abused as a child.
Gateway Foundation is the largest national, nonprofit organization committed to reducing substance use and co-occurring mental health problems through effective, efficient, and personalized treatment programs. In addition to our Substance Use and Co-occurring programs, we offer specialize programs including a Professional Program, LGBTQ , Adolescent, Young Men's program, Women and Trauma, Alcohol Use Disorder program, and our new Virtual Out Patient program. Utilizing our 9 evidence based practices as our core curriculum our goal is simple: to save lives.
Higher Thought Institute is the leading provider of continuing education for behavioral health professionals to meet their CE requirements. Our mission is to provide mental health care providers with the resources for continuing education, inspiration and higher learning through conferences, online courses and professional exhibitions

ASWB: provider #1740 | NAADAC: provider # 189745 | IAODAPCA: provider #15203 | NBCC: Approval # SP-3460 | DFP: SWB Provider # 159.001496 | CPC & PC: Provider # 197.000312 | PsyD: Provider # 268.000114 | CCAPP: Provider # OS-20-322-0222